Peel Back the Layers to Find Who You Are
Leslie Brewer; Auburn, CA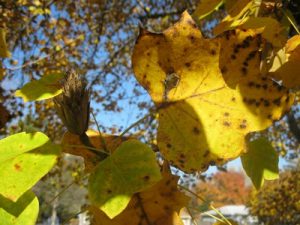 What were some of the main cause of your mental health or emotional problems?
Hiding symptoms for years because of the stigma.
In what ways have you found psychiatric medication(s) helpful, if any?
With the right balance I could cope and work on my thought processes.
In what ways have you found psychiatric medication(s) harmful, if any?
Years ago I was over medicated to the point that I just didn't care about anything… numb.
During your mental health care, have you often felt hopeful about your chance of getting better?
Yes… Once I changed my living situation and removed myself from an abusive relationship I started focusing on me. Taking classes on depression, behavior modification, mind-body medicine, stress, and anxiety. Networking with others with mental illness. I have always felt hopeful and have been successful!
Tell us what recovery means to you. How would you define recovery from mental health or emotional problems in your own words?
Recovery means getting control of your life. It's a lifetime change. Learning what my triggers are so I can avoid them. Getting to know me and how my body shows the signs of stress so that I can re-direct myself.
In recovery I am in a great marriage, have a good job at a non-profit where I know share my experiences with others to give them hope.
How recovered do you consider yourself from any mental health or emotional problems on a 10-point recovery scale (with 10 being "fully recovered")? Please use your own definition of recovered.
9
If you could send a brief message to someone receiving mental health care today who is feeling hopeless about getting better, what would you say?
There isn't just one thing that will help you out of your depression, it's a combination. Absolutely anything is possible as long as you learn who you are and believe in yourself. Don't think that you are weak because you go to counseling. It takes a strong person to admit that they need help and to get the help.
Peel back the layers one at a time to find who you are. We spend too much of our life trying to be who others want us to be instead of embracing who we are.