There Are No Silver Bullets
Paul Nelson; Ames, IA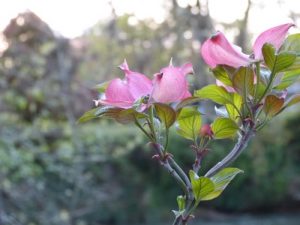 My community could do with some advocacy
I've been diagnosed with depression and I've been taking medication for some time now, I'd say between 5 and 10 years. The anti-depressant that I take (there have been three different kinds at different points in my life) has helped to stabilize my symptoms along with education, psycho-social/peer supports and also, some advocacy.
Frankly, I think my community could do with some advocacy; a lot of my mentally ill peers seem somewhat passive and non-political. Through the course of my treatment and involvement in the formal mental system, I have come to believe that stigma, over-dependence on mental health professionals and frankly, a willingness by peers to have their civil liberties relaxed or taken away is any on-going threat and problem for people struggling with mental illness.
Also, more educational work needs to done to persuade peers that, while mental illness is often painful and causes suffering,  I think it offers some gifts that the "chronically-normal" don't often appreciate. But yes, wisely used, my meds have helped.
I have not personally experienced overly-difficult side effects of meds, but I realize that their effectiveness can eventually wane over time and can often, for many peers, cause difficult and sometimes harmful side effects. I have had minor side effects like some weight gain, and several years ago, I had to get off Wellbutrin because it made me anxious and impatient.
Taking Control
I have come to realize that if I do not "take control" of my mental illness, there are lots of "caring professionals" who are all too willing to "help."
Having entered the mental health with two hospitalizations in 2007 and 2008, I have come to realize that this "tag" of mental illness has consequences which are not always good, i.e. give up civil rights, and the "gifts" of sometimes "patronizing professionals." Finally, initially I was involuntarily hospitalized in 2007 and it was a horrendous experience of being "incarcerated" for five days before my appearance before a judge to confirm that I was indeed not a menace to myself or society. Since becoming involved here in Ames at a peer-run, Wellness Center, I have begun to climb out of my mental illness morass and have become much more hopeful than when professionals were "caring" for me, i.e. hospitalization and psychiatrists.
Peer run services are a life saver
My first hospitalization happened, as I mentioned above, in the throes of a nasty divorce. In retrospect, my ex-wife used the mental health to get me out of our house and get me forcibly treated. Since that time, I left my former vocation and have struggled financially which has weighed heavily on my health at times. However, I have to say that the peer-run, mental health, Wellness Center here in Ames has been a lifesaver in terms of assisting me in the process of recovery of hope.
Self- advocate
Quite frankly, since my initial depression and hospitalization in 2007, I have since learned to not fully trust professionals and to self-educate and advocate for myself. As I look back on this process, it has not been rocket science, but my negative experiences with psychiatrists and mental health professionals has pushed to educate myself and look for other resources. I will never willingly give up my civil liberties to another person, however well-intentioned.
Recovery is a process
Recovery for me is not an end-state but a process. There is no magic and there are no silver bullets. I use medication (voluntarily) and it helps me stabilize my depressive mood state. It involves a lot of self-responsibility including diet changes, exercise commitment and even more importantly, the psych-social support of peers to relate to and to find comfort, understanding and courage.
Build social supports
I would say to be open to use of medication, but more important than that, seek to build (or rebuild) social supports, especially from peers as you feel stronger and more hopeful. Also, allow yourself time and don't listen to outside voices which your "gut" tells you may not be helpful for you; I would even say, don't let professional "helpers" to always presume to tell you what you need.
Finally, all along the way of recovery, it is important to read and talk to others, go to conferences, learn as much as you can about your diagnosis, medicines, and even as important, advocate for yourself and other people.  The advocacy is important because stigma can derail your recovery and overall passivity will not help your recovery.
Don't let illness keep you down
I have been on extended unemployment for over one year to the present. This was difficult, but I think I have learned enough about myself and what I need, that I haven't (at least on good days) allowed my illness to keep me down. I am sometimes amazed I haven't done much worse.